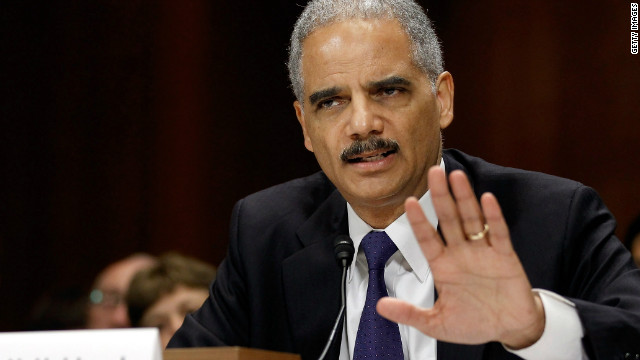 As you well know, "Fast and Furious" was the U.S. Justice Department's botched gun-running program, whereby the ATF allowed thousands of guns to be purchased by known arms dealers in the hope that those guns would make their way into the hands of important drug cartel members.
We all know why the program was created, but the why was different under George W. Bush's administration than it is under Barack Obama's administration.
Bush Administration's Good Intent & Even Better Handling
When "Fast and Furious" was first conceived within President George W. Bush's administration, the program was called "Operation Wide Receiver". The goal of the program was for the ATF to be able to track guns used in criminal activity, arrest cartel members involved, and ultimately dismantle the cartels.
The idea was innovative and sounded promising. Yet, after thoroughly testing the effectiveness of the program run from one ATF branch office, and even after several cartel members were arrested, the Bush administration ultimately decided to halt the program.
Obama Administration's Nefarious Intent & Poor Handling
When Eric Holder became the U.S. Attorney General, he was briefed on the halted "Fast and Furious" program. What's odd is why Holder decided to continue and expand the program after the Bush administration had already decided the program was too risky.
Bush's ATF had already tested the program and concluded that the costs outweighed the benefits. Bush officials didn't want the U.S. government supplying Mexican drug cartels with guns. It would have just looked bad if the program went south.
The outcome was obvious. In a worst-case scenario, those guns might be used in murderous activity. Bush officials didn't want blood on their hands.
So why did Eric Holder continue with "Fast and Furious"?
We can answer that if we answer a few other questions first…
Since President Obama invoked Executive Privilege, we now know that the President was involved in the program as well. How do we know this?
By law, the President of the United States can only invoke Executive Privilege if he has been involved in the matter himself.
But why would President Obama and Attorney General Eric Holder want to conceal their involvement in the "Fast and Furious" program?
Unfortunately, only one plausible explanation exists: Obama and Holder conspired to continue "Fast and Furious" with the hope that the program would go south and would therefore result in American outrage at American guns being used in Mexican criminal activity.
Holder's ultimate goal was to prove Obama's statement that "more than 90 percent of the guns recovered in Mexico come from the United States" and to transition that rage-against-guns momentum into legislation banning certain guns and regulations severely restricting their use.
Of course, we know that Holder's "Fast and Furious" ballooned into an eleven-office program, where tragedy soon became a reality. Under Holder, the program resulted in the deaths of U.S. Border Patrol Agent Brian Terry and several Mexican nationals.
It seems reckless that Holder would have continued the program. So why did he?
Obama Administration's Contempt for Second Amendment
We know that both Obama and Holder have contempt for the Second Amendment. As proof, just before Obama's inauguration, Newsweek published a story that included Congresswoman Carolyn McCarthy's comments to the Obama team regarding her desired ban of ammunition magazines. "They told me that's not for now, that's for later."
In January 2011, The Washington Post published a story that referenced a meeting between President Obama and Sarah Brady (whose husband sustained a head injury during the 1981 assassination attempt on President Reagan). The Brady's were at the White House to "push for a ban on the controversial 'large magazines'."
According to the story, President Obama told Sarah Brady "that [gun control] was very much on his agenda." She recalls President Obama telling her, "I just want you to know that we are working on it. We have to go through a few processes, but under the radar."
Did one of those "few processes" include the "Fast and Furious" program? You be the judge.
Connecting the Dots
So we know that gun control is a top priority for the President. We know that Eric Holder knew about "Fast and Furious" and discussed it with the President. Those discussions weren't illegal or controversial. In fact, presidents should be aware of programs like this.
The controversy stems from the fact that Holder and Obama have not been forthcoming about their involvement in the program. After all, if Holder knew about the program and stopped it once Brian Terry was killed, and then would have simply said that he screwed up and that their intent was right, then the American people would have chalked up the incident to incompetence but certainly nothing more.
Unfortunately for Holder and Obama, their actions have been more than suspect. If you don't have anything to hide, then why hide whatever it is you're hiding? That goes for Holder and Obama. Why the need to invoke Executive Privilege if you have nothing to hide?
The truth is becoming clearer. Both Holder and Obama are attempting to hide evidence of their nefarious intent to knowingly use an already-failing gun-running program (Fast and Furious) in their quest to fuel an anti-gun campaign in the United States. As such, their actions implicate them in some level of involvement.
Why the Truth Matters
The whole "Fast and Furious" situation may not have been as big a deal as it is now if Brian Terry and several dead Mexican nationals were alive today. But they aren't. The recklessness of this operation is unconscionable, and someone needs to be held accountable for their deaths.
If a silver lining exists at all in this situation, it would be that the Obama administration failed in its attempt to create anti-gun sentiment in the U.S. For that, we can thank Brian Terry's family for his [and their] sacrifice.
To be sure, this case proves that guns don't kill people. Drug cartels supplied with guns from the U.S. government kill people. Sarcastically, this is sad but true.